The world of Panerai with its excellence of Italian design combined with Swiss technology will be presented at the "Officine Panerai - Tribute to Galileo: a genius of the Renaissance" exhibition from 7th to 12th June 2013 at Hills Café in Roppongi.
Planetarium clock Panerai Jupiterium, Officine Panerai's tribute to the Tuscan genius Galileo Galilei, will be presented for the first time in Japan, with other Panerai watches including 2013 new models which were previewed at the Salon International de la Haute Horlogerie in Geneva.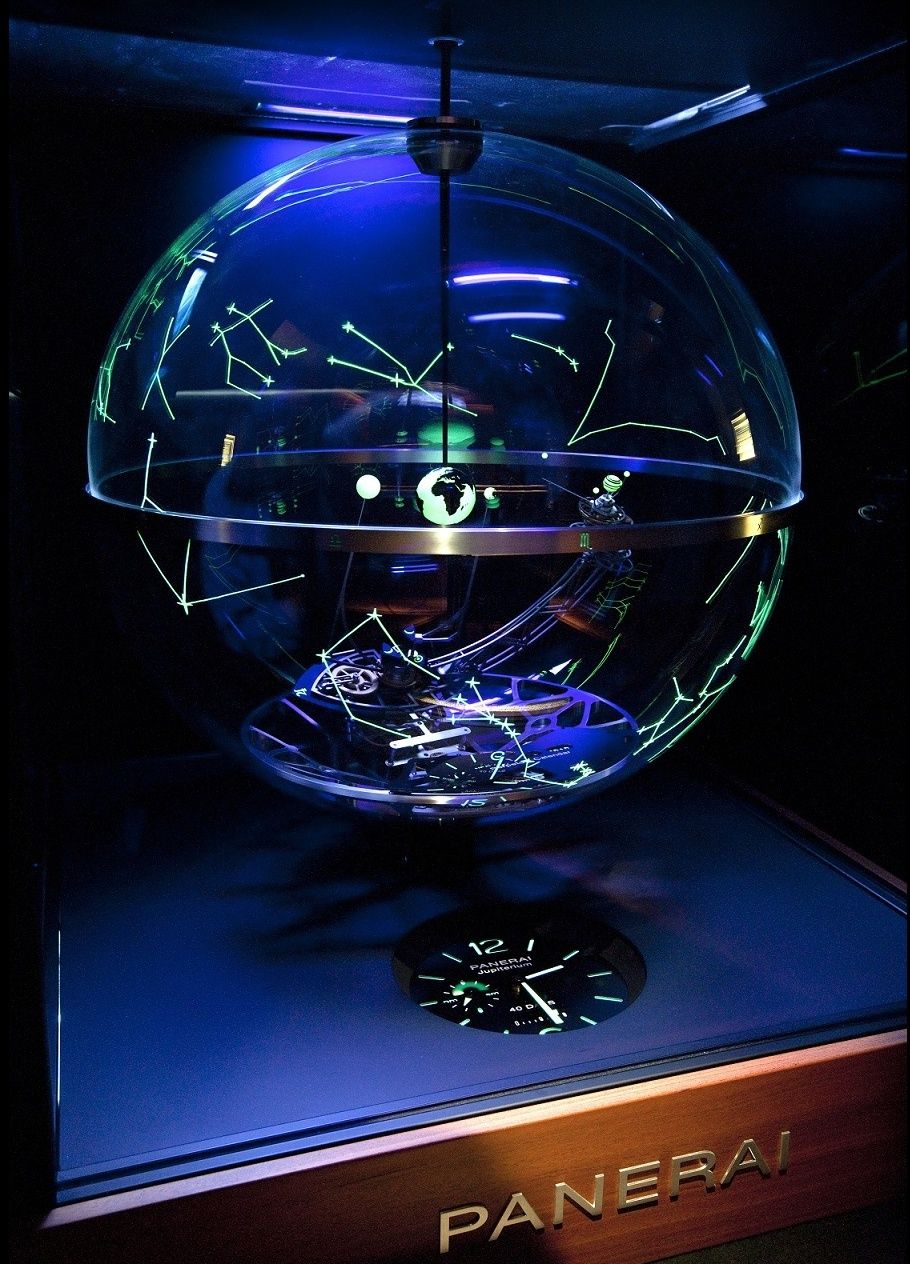 Crédit:panerai.com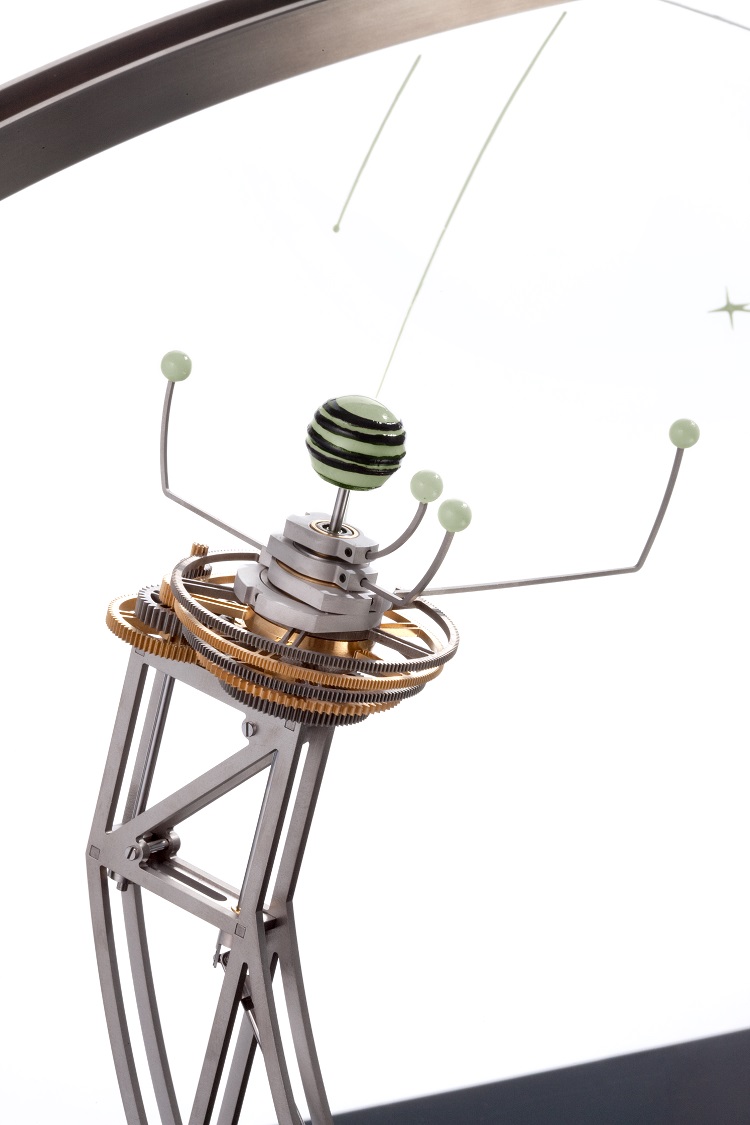 Crédit:panerai.com
Galileo Galilei and Officine Panerai are linked by an interweaving of astronomy, optics and precision mechanics, tools and methods for navigation. This connection started in Florence, the city that for a long time was home to Galileo.
He lived with his family just a short walk from Ponte alle Grazie where, almost 280 years later, Giovanni Panerai was to open the city's first watch workshop. When talking about measuring time, we must not forget the fundamental contribution made by Galileo.
This Tuscan genius in fact was the author of the law of isochronism of the pendulum, which opened up a new direction in time-keeping. Galileo applied a counter device that used the constancy of pendulum swings also for development of a way to calculate longitude.
This system was to spark the birth of modern watch-making.
The Panerai Jupiterium is a planetarium-clock with perpetual calendar which shows the motion of the Sun, Moon and Jupiter and its satellites, as seen by an observer on Earth, as Galileo did in 1610.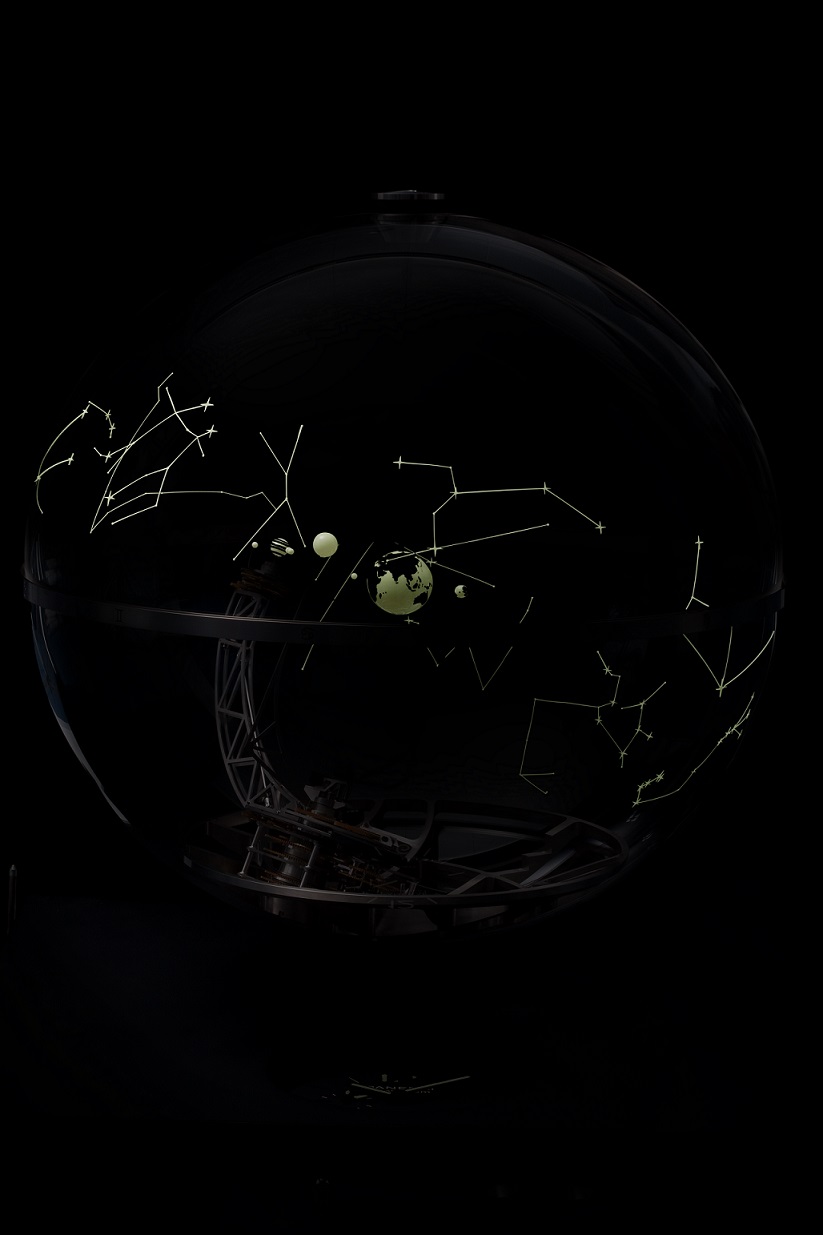 Crédit:Panerai.com
Four centuries after Galileo's observation of space, Officine Panerai presented the planetarium clock Panerai Jupiterium in 2009 at the Nobel museum in Stockholm (Sweden) during the exhibition "Galileo's Telescope - The Instrument that Changed the World".
"Officine Panerai - Tribute to Galileo: a genius of the Renaissance"
Venue: Hills Café / Space
Address: 2F Hillside, 6-10-1 Roppongi, Minato-ku, Tokyo
June 7th (Fri) - 12th (Wed), 2013
Exhibition hours: 11:00 - 21:00 (7th (Fri) 11:00 - 16:00)
-------------------
Pour ceux qui auraient loupé la revue
OP-Forum
sur cette merveille créée par
OFFICINE PANERAI
, C'est  
ICI